What's a Monitoring Body ?
Codes of conduct allow professionals in a sector to demonstrate their compliance with the GDPR by justifying their good practices. Adherence to a code is voluntary. However, controlling the correct application of the Code by an independent third-party is a legal requirement. Monitoring bodies must be accredited by the competent supervisory authority to carry out this task.
After a phase of investigation and review, the CNIL (competent authority for the CISPE Code of Conduct) issued accreditations to the monitoring bodies listed below. These independent monitoring bodies ensure that companies declaring services under the CISPE Code of Conduct comply with its requirements.
Monitoring Body eligibility is determined by the CNIL (Commission Nationale de l'Informatique et des Libertés), the Designated Supervisory Authority for the CISPE Code of Conduct. If your organisation wishes to apply and become an accredited monitoring body, please contact CNIL directly.
List of Accredited Monitoring Bodies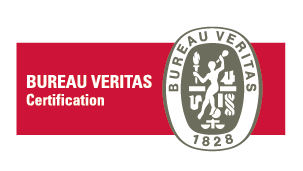 Bureau Veritas is a world leader in testing, inspection and certification services (TIC).
Contact:
Maurizio GENNA, Product Manager SL ICT, Bureau veritas Italia SpA, maurizio.genna@bureauveritas.com, +393454021214
Website: group.bureauveritas.com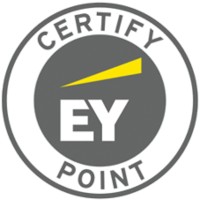 Founded in 2002, EY CertifyPoint is an accredited, independent and impartial certification institute with experienced auditors all over the world, certifying some of the top international organizations.
Contact
Jatin SEHGAL Jatin.sehgal@nl.ey.com , +31629084825
Antonio Vivaldistraat 150, 1083 HP Amsterdam, Netherlands
Website: EY CertifyPoint – Certification Institute | EY – Netherlands
LNE (Laboratoire national de métrologie et d'essais) offers an internationally-renowned and comprehensive offering of product/service / management system certifications
The LNE is part of the first monitoring bodies which can carry out audits on the European code of conduct CISPE. It was approved in September 2021 by the CNIL (French commission for information science and liberties).
Major player in the cybersecurity area due to its position as a COFRAC accredited certification body and also as an experienced evaluation centre on ANSSI qualifications, the LNE is strongly positioned on Cloud certifications with a large portfolio of certifications and evaluations such as SecNumCloud, ISO 27001, Health Data Hosting, ISO 27701, ISO 27017, ISO 27018 and now CISPE.
Contact
Gabrielle CATHALA, Gabrielle.Cathala@lne.fr, Tél.: +33 (0)1 30 69 32 15 – Mob.: + 33 (0)6 73 54 12 56
1, rue Gaston Boissier, 75724 PARIS Cedex 15
Website: www.lne.fr/fr